• June 18th, 2022 at 11:15am
The new book: David 'Chim' Seymour: Searching for the Light – Book talk at ICP
79 Essex st., NYC
The book signing will be held at the ICP library at noon.
• July 4-9, 2022 –  Arles Book Fair 2022
Carole Naggar will have two of her books on view at Editions 10 x 10 stand: Tereska and Her Photographer  (French and English versions) and What They Saw: Historical Photobooks by Women 1843-1999.
• October 13, 2022
Opening of the exhibition "Les Choses: une histoire de la nature morte depuis la Préhistoire", Musée du Louvre, Paris
Carole Naggar has contributed a text to the catalogue.
• September 22- February 4, 2024
Chim: Between Devastation and Resurrection  will be on view at the Illinois Holocaust Museum. The exhibition will focus on the aftermath of World War II on civilians throughout Europe.
Carole Naggar will talk about Chim and sign her new biography on opening day.
Details to follow.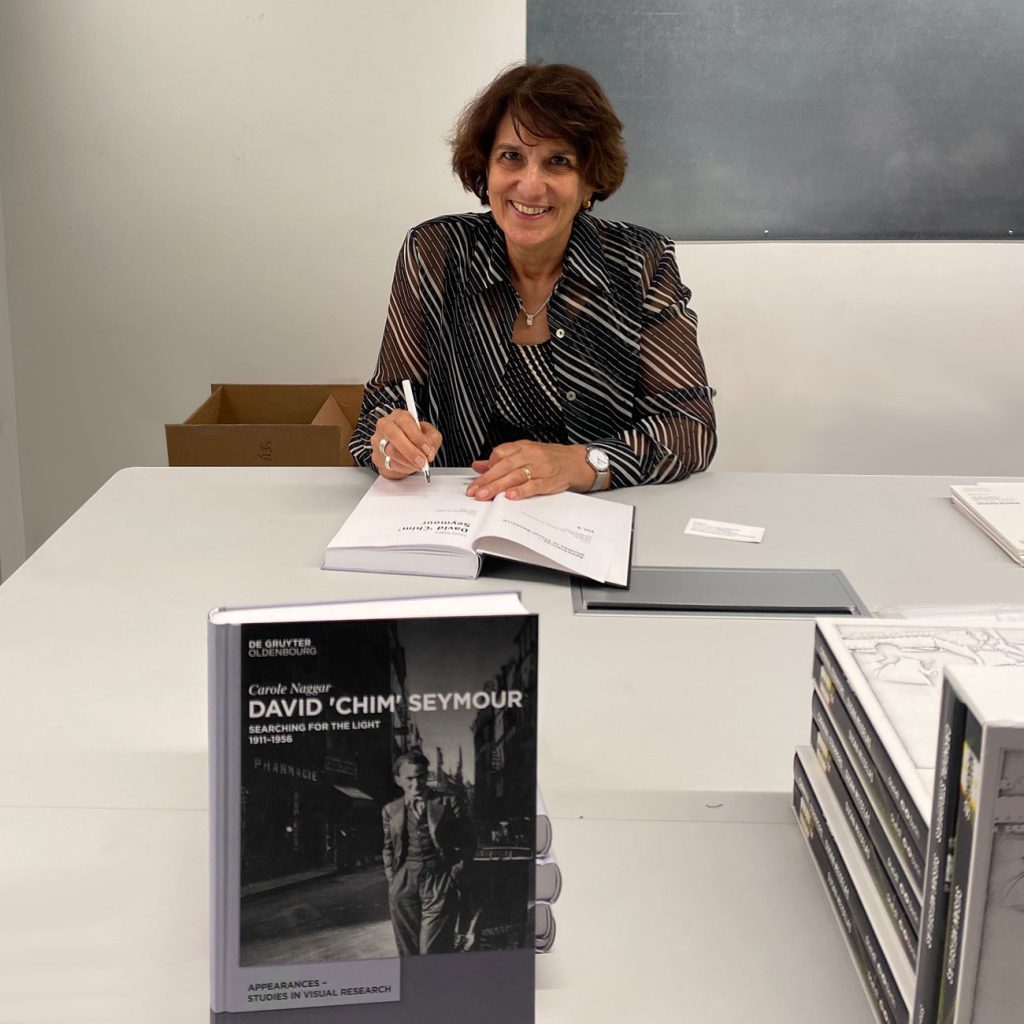 Photograph © Zoe Freilich 2022